Sky Soldier: LTG Thomas Carney Funeral, Dec 11, 2019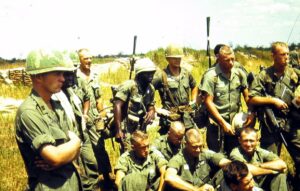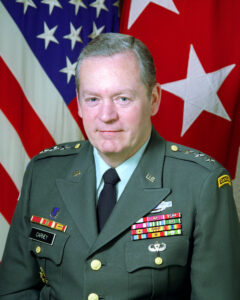 Lieutenant General Thomas P. Carney, 78, passed away on Saturday, July 20, 2019. General Carney had a distinguished 35 year career in the United States Army, retiring in 1994. He was a graduate of the United States Military Academy and earned his master's degree in operations research and systems analysis from the Naval Postgraduate School. Just before his retirement, he served as the Army's Deputy Chief of Staff for Personnel. In that position he was responsible for developing all plans, policies and programs for the management of the Army's military and civilian personnel. He also commanded the Army's Recruiting Command.
General Carney held a number of combat commands, including serving as Commander of the 5th Infantry Division and assistant division commander operations of the 82nd Airborne Division. An airborne-qualified Ranger, he served two tours of duty in Vietnam, was awarded two distinguished service medals, three legions of merit, three bronze stars, the combat infantryman's badge for coming under fire in combat, and a combat jump star for making a parachute jump into Vietnam with the 173rd Airborne Brigade.
Since his retirement, General Carney served as an independent management consultant to the Shell Oil Company, the Delaware Port Authority, Deloitte & Touche, and the National Academy of Public Administration. He served as Deputy Librarian of Congress, where he acted as Chief Executive Officer of the world's largest library. General Carney also served on the Board of Directors for the Army Emergency Relief, USAA and as the Chairman of the Board of Directors for Calibre Systems. His strong ethical background highlighted in many Congressional testimonies, was a consistent characteristic of all his professional and personal involvements. General Carney was a beloved and active member in many community, religious and charitable organizations.
He was a born leader, cherished mentor with a gracious, patient manner, and sharp wit. He is survived by his loving wife of 47 years, Margaret, three children Kristine (Michael) Saltarelli, Eric (Polly) Bentson, and Jodie (Robert) Shelnut. General Carney leaves behind six adored granddaughters, Rachel, Danielle, Anne Frances, Mary Margaret, Alexandra, and Elizabeth.
A Funeral Mass was held at St. Agnes Catholic Church in Naples, FL on July 29, 2019 with burial at Arlington National Cemetery.
A Memorial Mass will be celebrated on Saturday, September 14, 2019, at 1:00 P.M. in the St. Mary Chapel on the campus of St. Ignatius High School, 1911 W. 30th Street, Cleveland, OH  44113.
In lieu of flowers, memorial contributions are suggested to the Major Peter Bentson Scholarship Fund at St. Ignatius High School established by Lt. Gen. Thomas and Mrs. Peg Carney.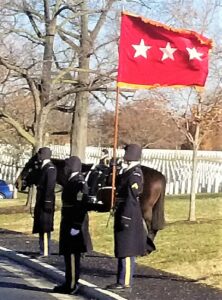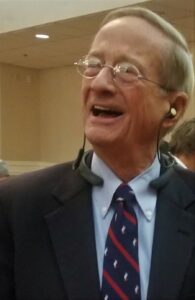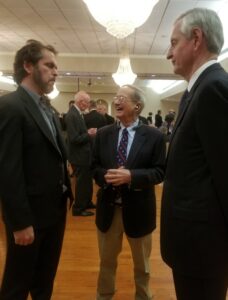 LTG Robert Foley (tallest on the right) Awarded MOH: https://en.wikipedia.org/wiki/Robert_F._Foley