At just 18.75″ in overall length, the PDX™ delivers groundbreaking power and performance in a subcompact platform.
At the heart of the PDX™ is our Maxim SCW™ system. This patent-pending system cuts down the length of the stock to 4″. The integrated BCG with interchangeable buffer weights gives you maximum performance and versatility without sacrificing form and functionality. The PDX uses a Direct Impingement system.
The PDX™ comes equipped with Maxim's HATEBRAKE™ muzzle booster. This patent-pending device significantly reduces recoil, decreases the flash signature, pushes gasses, and concussion wave downrange away from the operator, and improves overall performance.
SPECIFICATIONS:
Calibers: 5.56 NATO, .300 BLK, and 7.62x39mm
Barrel Length: 5.5"
Colors: Black | Arid Overall Length: 18.75"
Weight (empty): 5 lbs 11 oz
Muzzle device: Maxim Defense HATEBRAKE™ muzzle booster
Stock: Maxim Defense SCW™ stock system
Trigger: ALG Combat Trigger (ACT)
MSRP: $2200.00
depending on your browser: secondary link here: https://sigholtzraffle.vraffle.org/sigholtz-raffles/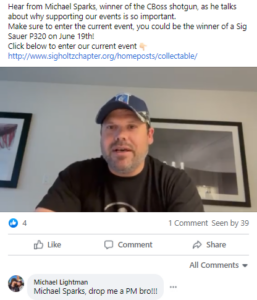 https://www.facebook.com/groups/sigholtz/permalink/363495584559201/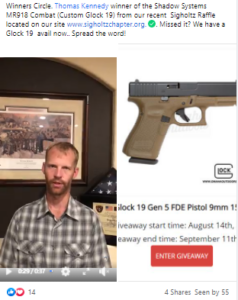 https://www.facebook.com/100002950150160/videos/2257090617732588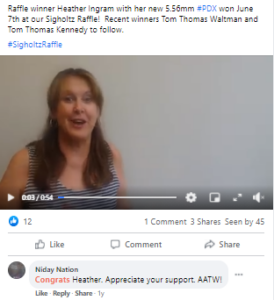 ---