27 March 2021 Sigholtz Range Day
11 Participants of the Chapter and their friends joined us at Hawk's Nest Range in Lovettsville, VA for a multi-firearm Range Day.  One Veteran, a former Apache Pilot, has decided to join our Chapter and will be assisting with Public Relations, Carolyn Wagnild  of Alexandria Virginia.  Carolyn also as a Foreign Disclosure Officer for a Joint Special Operations Task Force, volunteer Fire Fighter in Colorado and the Colorado State Director for a 27 Team, 2200 volunteer unit in Team Rubicon.
Pictured below, Christa Laser, Law Professor at GW and former National's Team Olympic Fencer fires a suppressed AR-15 for the first time.  10 for 10 on a 5 inch plate at 15 yrs, instructed by Chuck Bolen, owner of Hawk's Nest Range.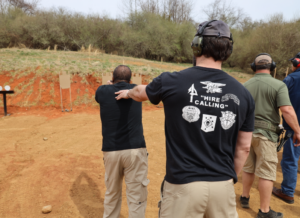 Mack takes am with a Glock 19 as Steve provides moral support 🙂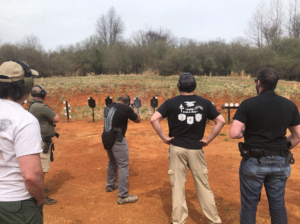 Its rare to see a Benelli M4 Shotgun in action.. Here Roy Evans, Navy Intel contractor and IFBB Pro lights up steel at 15 yrs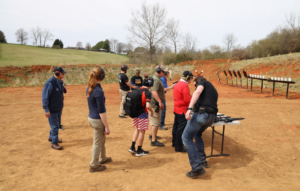 Come old, come young.. Sigholtz Range Days are a Family event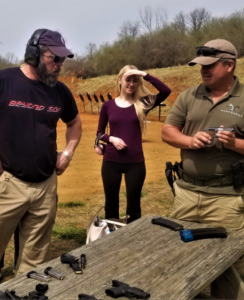 Chuck basks in glee as he holds a very rare, mint condition 1940 WWII Walter PPK, brought by one of our attendees, EB Gamblin, worth over $4000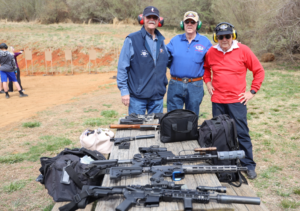 Several of the Cornerstones of the Chapter, (L-R) Joe Fleisch, Terry Walsh, and Gene Cartier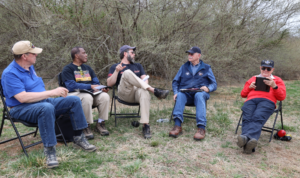 Following the firearms training, we held the Annual Chapter Member Meeting, many of our members were  joining via Zoom, unfortunately, we had little to no signal at the Range and will correct for this next time. Thank goodness for our Former Secretary, (2nd from Left) Mack Brooks for taking down the meeting minutes.
Check out our current Sigholtz Raffle, now until April 15th:

Click Here
Custom Support Barrel AR-15 w/ Pistol Brace (no stamp needed depending on state rules) that comes with 500 rounds of .223/5.56mm ball ammo.  https://sigholtzraffle.vraffle.org/
Chapter President interviews with Roy Evans for his blog on veteran associations:
View this post on Instagram